Join me Giacomo Basoni for a perfect Mantovano Christmas.
I'm from Northern Italy and live in small city called Mantova, in Lombardy near Milan.
Despite being small, Mantova is full of history: castles, museums and historical building are everywhere. The centre is surrounded on 3 sides with lakes and national parks, and is incredibly beautiful.
Our cuisine uses all the local products of the region and the people cook with great love and passion. Traditionally, families would come together and have fun cooking with all of the generations, but this tradition is sadly dying out with the newer generations.
In Mantova, during Christmas, we have different recipes for dinner on Christmas Eve and for Christmas day, than other parts of Italy. Italians don't eat meat on Christmas Eve because of religious traditions. So it's usually fish or vegetarian dishes.
Christmas Eve
On Christmas Eve for starters we have raw salmon on toasted white bread with butter. Of course as we are Italians, we must have a big grinding of black pepper, and if you prefer a squeeze of lemon.

Next we have pumpkin tortelli with butter and grated parmesan cheese. This dish is particular to Mantova, and we are very proud of it, as our pumpkins are the best in the world, with a fantastic flavour you won't find anywhere else! They are small and green, not like your average huge, orange monster.

As a family we get together and prepare the fish dish, nonna (my grandmother) will be preparing the fish, while the rest of us help cutting the vegetables. It's usually a delicious grilled sea bass. It's also considered healthy to eat fish on Christmas Eve, before the excesses of Christmas day. The smells comings coming from the kitchen are indescribable, if you close your eyes, the smell is of home and family. You have to try this dish!

For dessert we have a traditional "cake" called Pandoro and Panettone. This is usually served with a glass of whisky or 10!

In Mantova, they only are available during the Christmas holidays, everybody loves them. I prefer the Pandoro which doesn't have fruit in it, but still has that unmistakable Panettone flavour.

Christmas Day
On Christmas morning it's traditional to wake up at around 9 am and visit all the bars in the city (luckily it's a small city!) for 3 or 4 hours, just leaving nonna at home. We have arrived back (my mother included), quite drunk in the past, to a disappointed nonna, while we laugh and say come on nonna, its Christmas be happy.

For Christmas lunch we start with tortellini cooked and served in broth. This ia a typical dish in the north of Italy and the warm broth is perfect for the cold winter weather. You'll immediately feel better after you eat this. Usually accompanied by a glass of prosecco.

Now we switch red wine and Bollito a dish of slow cooked beef, served simply with sautéed spinach and mustard.

To finish we can't do without Pandoro and Panettone. As it's only available at Christmas, we make the most of it! Every house in Northern Italy will have Pandoro and Panettone at Christmas time.

When the dinner is over (and we are stuffed to the brim) we'll stay at the table and talk about everything under the sun. My grandparents are very curious and ask a lot of questions about our lives, school, girlfriends, friends, everything!

It's a magical time, with beautiful feelings, and we're happy to share these moments together, as it doesn't happen very often. Christmas is not just food and holidays, is about staying with the people you love and you enjoy being with. This is the true magic of Christmas, enjoying your time, your family and feeling content.


Here are the recipes for your perfect Mantovano Christmas. Enjoy!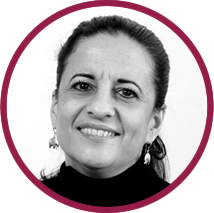 Surya Wright
Co-founder, production manager
I'm our communications and marketing person, dealing with social media and copywriting. I also work with Matt and Ric overseeing the design and strategic management of the site. I'm also the author of the Eva the Hungry Amoeba children's book series (only one so far). You can find it on Amazon. My favourite foods, shepherds pie and smoked haddock!
Love this? Get blogs and more in your inbox
Subscribe to receive our blogs plus each weeks featured ingredient, recipe and nutrient in your inbox
Thank you for registering