It's always in the news, another athlete is accused of taking illegal substances to improve performance or even legal medication as was the case recently with Sir Bradley Wiggins (a mendacious campaign against him methinks).
However it doesn't need to be like that, athletes along with the rest of us can all get some powerful 'natural' resources for energy and endurance by knowing which foods to eat.

To optimise your energy and endurance you need nutrients that regulate your blood sugar levels, speed up recovery and promote muscle growth. There are 3 particular micronutrients that are vital to these processes.

Essential amino acids

So named because you cannot create them yourself and must get them from what you eat.
There are 3 of these small proteins that work together along with some other vitamins to get you up and running (or walking, cycling and doing housework etc.)

Found in good amounts in lamb, chicken, tofu and cheese…

Why does it matter to me?

• It's now widely recognised as being able to help your body recover from physical activity.
• It regulates your blood sugar and energy levels
• It helps with healing after injury or surgery
Found in the same ingredients as isoleucine…
Why does it matter to me?

• A meal with leucine if eaten within an hour of exercise produces a complete recovery of protein synthesis which is essential for repair and growth
• Studies have shown that leucine intake whilst dieting helps lose weight while preserving muscle mass
• Leucine has been shown to trigger muscle growth and may be very important as you age to preserve muscle mass.

Found in the same ingredients as isoleucine and leucine…

Why does it matter to me?
• Valine promotes muscle growth and tissue repair.
• Valine contributes to the lowering of blood sugar and the production of growth hormones. It's also very important for the growth of babies and children.
Am I getting enough?
So how do you know if you are getting enough of these essential amino acids? Well, it's simple really, click the links to Isoleucine, Leucine and Valine and check out which foods have the most. You can filter the results by vegetarian or vegan as well.
If you are not a member of checkyourfood.com then get your account here so you can track your food and really find out if you are getting enough. Plus you'll benefit from daily, weekly and monthly reports.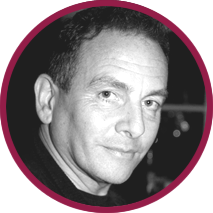 Matt Wright
Director - Nutrient expert, researcher & data miner
I am responsible for the scientific research and data oversight at the CheckYourFood Group. A great journey of discovery for me as I uncover the myriad of goodness that natural food contains and facilitate others to promote health and wellbeing.
Love this? Get blogs and more in your inbox
Subscribe to receive our blogs plus each weeks featured ingredient, recipe and nutrient in your inbox
Thank you for registering