I live in Hungary in a small town called Polgardi, in Fejér County near Székesfehérvár. Székesfehérvár is the capital of the county and is known as the City of Kings because the first kings of Hungary, 45 of them, were crowned here and 15 buried here. It's located 60 km from Budapest. The area has been inhabited since the 5th century BC! In the city, you can find cultural attractions from every century. . .

Lake Balaton is the largest lake in Central Europe and is just 12km from Polgardi. In summer it's a very popular tourist destination for swimming. The capital of Balaton is Siofok, which is the second biggest holiday destination after Budapest, where there are plenty of hotels, bars, restaurants and nightclubs.

In Hungary, football is one of the most popular activities because people can meet each other, drink beer and support their teams. I started playing football twelve years ago and I have lots of friends from my team, we spend lots of time together.
There are also lots more great things to do in Hungary:
Thermal baths, which we are famous for.


Festivals: My favourites are:

Sziget festival, it's one of the largest music and cultural festivals in Europe.
Balaton Sound, is one of Europe's largest open-air electronic music festivals.
The Lecsófröccs Festival is dedicated to a popular Hungarian summer food, lecsó (vegetable stew, similar to ratatouille but made with yellow peppers) and a popular summer drink fröccs (wine spritzer).



The Danube is the biggest river in Europe and flows through the middle of Hungary, cutting the country and Budapest in two.


Hungary has three major geographic regions: the Great Plain (Nagy Alfold), Taking up more than half the country, to the east of the Danube River; the Transdanube, a hilly region to the west of the Danube and extending to the foothills of the Alps; and the Northern Hills, a mountainous and hilly country beyond the northern boundary of the Great Plain.
Food and Drink
Not least, we are famous for our delicious food and drinks. So, I'd like to share some of my favourite dishes and drinks with you.
Fisherman's soup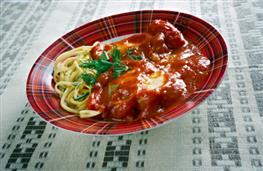 This soup is usually eaten on Christmas eve. In my family, my mother and grandmother usually cook the Christmas dinner.
Check out the recipe and how good it is for you here
Pancake in Hortobagy style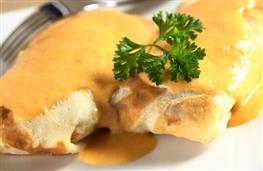 The Hungarian Hortobágy-style pancakes stand out in the field of meaty specialties. A delicious stew wrapped in a pancake with a savoury sauce, what could be better?

Újházi chicken soup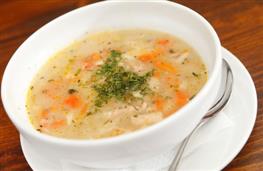 The Újházi chicken soup the one of the famous hungarian soups. It's part of the traditional Hungarian wedding feast, but is made on other special occasions such as Christmas.
Check out the recipe and how good it is for you here
Stefánia Meatloaf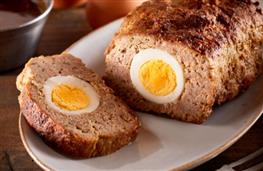 The Stafania meatloaf is very decorative with slices of boiled eggs running through the middle. It is great for a party as it can be made in advance and eaten cold in slices.
Mézes Krémes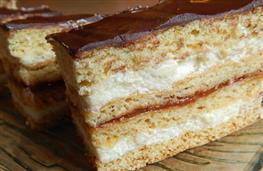 Mézes krémes is a delicious dessert, which is a typical type of Hungarian cake that is made from kneaded dough and cooked filling. Mézes krémes is a honey flavoured pastry filled with semolina cream and apricot jam. YUM!
Check out the recipe and how good it is for you here
Drinks
Because we eat so many hearty soups and stews, we need a good digestive drink after we eat!

There are two traditional short drinks in Hungary: Palinka and Unicum.

Palinka
Palinka is a fruit brandy. It has protected status, only fruit spirits mashed, distilled, matured and bottled in Hungary, and similar apricot spirits from four provinces of Austria can be called "pálinka".


The true Hungarian palinka is made of Hungarian fruit and can reach 37,5 % alcohol content.


I think home-made pálinka is the best! There are so many flavours, you must try every single one; including apricot, plum, pear, cherry, sour cherry, quince, blackcurrant, mulberry, blackberry, raspberry, elderflower, apple, walnut and honey!



Unicum
Unicum is considered the national drink of Hungary and dates back to 1790, making it 225 this year!


It comes in a distinctive round bottle and is based on a secret family recipe, distilled from more than 40 different herbs and spices.


It can be drunk as an aperitif or a digestive. Flavour wise it tastes a bit like cough medicine 😊



Wine

In Hungary, wine has great culture because there are a lot of wine regions such as Eger, Tokaj, Villany, Badacsony.

The two best known Hungarian wine are the Egri Bikavérc and Tokaji Aszú.
Egri Bikavér (Bull's Blood of Eger) is a full bodied red wine and arguable Hungary's most famous wine. We usually mixed with coke (vörösboros kóla).
Tokaji Aszú is a sweet wine which is made from
botrytized grapes
, it's the best wine in north eastern Hungary and is famous around the world as a dessert wine.

Beer

In Hungary beer has been brewed for well over 1000 years! Drinking beer is daily routine if you go to a pub or while watching football.

The biggest Hungarian brands of beer Dreher, Soproni, Borsodi, Arany Ászok are all worth a mention.
Finally
I hope you'll visit Hungary and try some of our delicious foods and drinks.




And remember there is more to Hungary than just Budapest, why not come to Lake Balaton for a great holiday.